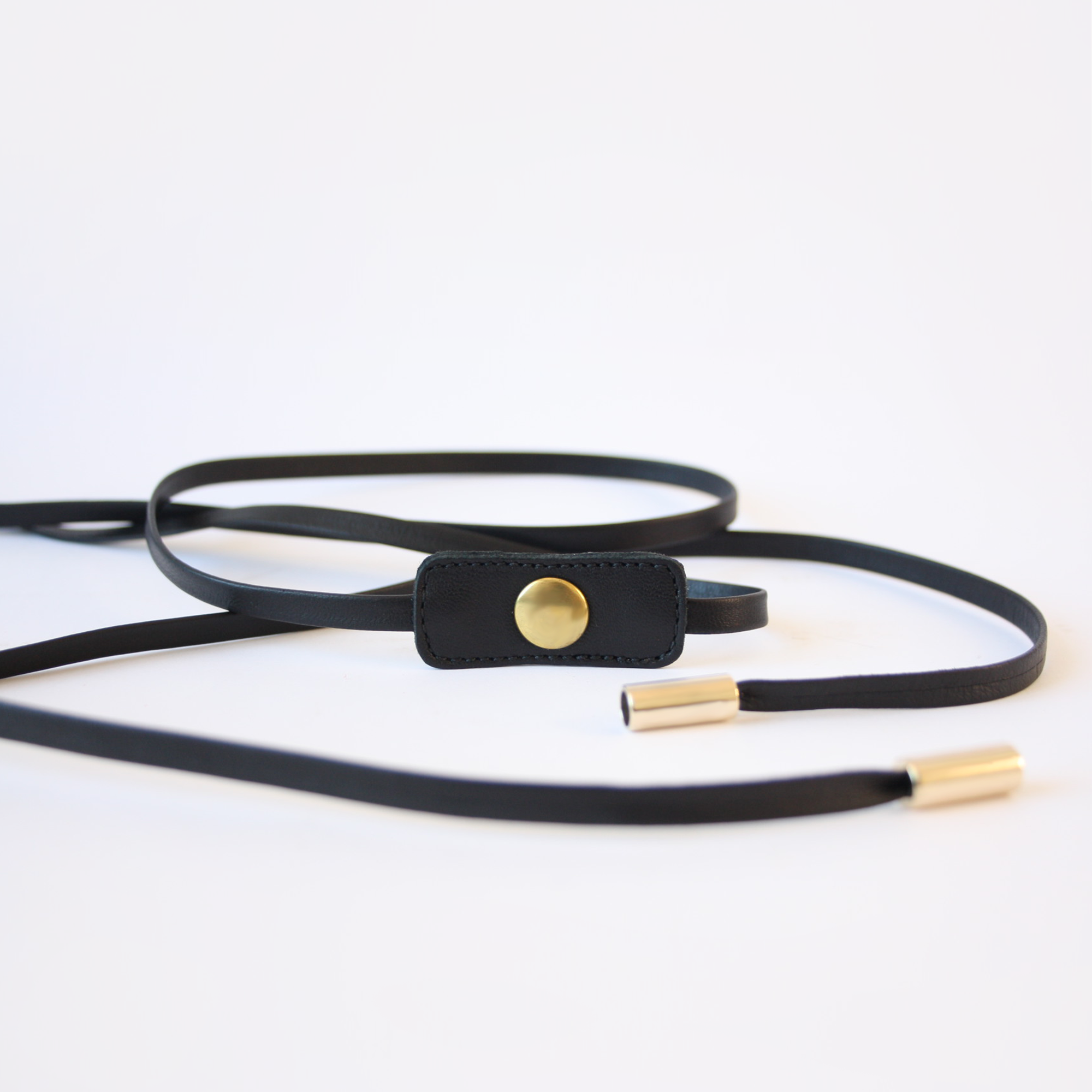 Gladiator Long Straps Black
Our long straps, also known as gladiator straps, are perfect to add that chic look to your base, combine it with any of the frontal straps! 
Delivered in Camia's strap pouch, strap price,
doesn't include the sandals. 
Supporting local artisans
Doesn't include the sandals
Gladiator Long Straps Black
How to change my straps?
1. Adjustable Ankle Strap
Simply insert the adjustable strap into the eyelet located on the heel grip of the base sandal. Then, adjust the buckle on your ankle as you would do with any other shoe.
2. Changeable Front Strap
This strap has two hooks on each end. Before wearing the sandal, attach each hook to one of the buckles located on the sides of the classic sandal's base front part. To remove it, take off the sandal first.
3. Changeable Gladiator Strap
Align the sandal's button with your strap's button until it clicks. Secure gladiator style/long straps by passing them through the heel grip eyelet, tying them around your ankle and leg. For 'bracelet middle' straps, pass them like a bracelet from the toes to the middle of the sandal until align it with the sandal's bottom button until it clicks.
Care Instructions
Taking care of your Camia
Camia shoes are made of high quality lambskin leather and set to last long. Nevertheless, lambskin leather is high maintenance and very delicate. For this reason we suggest you to: always store your Camia in its Camia's dustbag, avoid water and use leather conditioners for cleaning.
How do I clean my Camia?
The best is to use leather conditioners to clean your Camia, this maintains the fibers supple and preserves its appearance. Apply a small portion of conditioner onto a clean+soft cloth and gently massage the cream into the leather to remove any grime or marks.
Why subscribe?
We love being the first ones to choose! As you know, our straps are made from fashion scraps resulting in a limited number of straps! Get our every 3 month subscription to have the exclusive opportunity to pick your favourite strap you want to receive in the comfort of your house (every 3 months)
I need an item to be repaired
Please contact our customer care team and we will do our best to advise you on the repair.
Email: wecare@camiashoes.com
Shipping
European Union
If you are located in the EU deliveries take between 3-5 business days. We will keep you updated via email.

Tracking numbers are automatically sent email. Please check your junk folder if you do not receive one 72hrs after placing your order.
Rest of the world
Please review the list of countries were shipping is available. We will keep you updated via email.
Easy Returns in EU
You have 15 days after you have received your order to return your purchase if it doesn't fit! Sandals with any damages or used won't be accepted.